About GNM Hough Inc: Electronic Access Control, Video Surveillance, Intrusion Detection Systems, and more.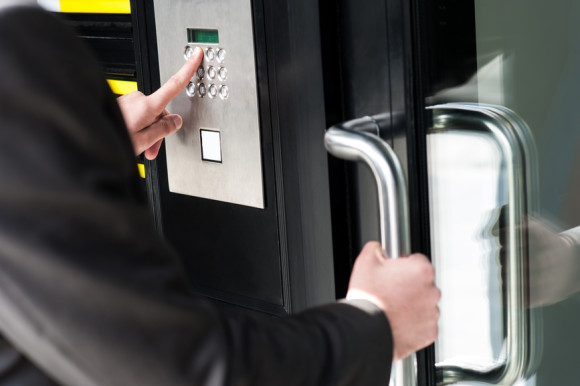 GNM Hough Inc. is a systems integrator and dealer in South Florida specializing in commercial electronic security systems. We offer a wide variety of systems and solutions that help clients reduce losses, prevent problems, integrate security personnel and technology, and improve operational effectiveness, all at competitive prices and guaranteed to your satisfaction.
Our highly qualified technical staff is experienced with innovative security systems and receives continuous training to stay at the cutting edge of all areas of video surveillance, security cameras, card access control, badging systems, alarm and intrusion detection, as well as fiber optics. With our emphasis on training and experience, we are qualified to design and deploy reliable, state of the art security systems that will exceed your expectations and add value to your business. We have support staff to install and maintain all types of security systems, and we're known for our focus on quality and excellent service.
Besides traditional security, we also provide rapidly evolving technologies such as digital video analytics, LAN/WAN convergence, and wireless solutions. Our proficiency with new technologies and systems ensures that the solutions we deliver support both your current and emerging needs as your businesses grow.
GNM Hough is a Factory Certified Authorized Dealer for DSX Access Systems, HIKVision Gold Dealer Partner, Exacq Certified Reseller, and a Certified Axis Partner.
We are FASA/BASA Certified (Fire Alarm/Burglar Alarm System Agents).
GNM Hough Inc. is a proud Service Disabled Veteran Owned Business.