Infinity Service Protection Plan
You have made a significant investment in your complex security system, and after the installation is complete, you will continue to have the support and service you expect, should a problem arise. Our Infinity Service Protection Plan is designed to proactively serve to protect that investment for the life of the system through a program of planned service tasks that will help you minimize equipment downtime while maximizing the reliability of your system.  Our service plans are customizable and are designed with our customer's needs in mind.  Some of the key services we offer in our Infinity Service Protection Plans are:
Emergency Response
GNM Hough provides emergency onsite response service, and we will respond to customer requests that are sent to our designated mailbox as quickly as possible. We have solutions for critical emergencies and non-emergency conditions, determined by you and GNM Hough, so you know all contingencies are covered.
Billable Emergency Response
Our technicians will respond to service requests between the hours of Monday through Friday 8:00 AM to 5:00 PM (excluding holidays), unless otherwise necessary. Requests for service should be sent to our designated service mailbox that will be provided when service is initiated, and we will set up the call in our dispatch system and schedule the appropriate technician. Non-emergency conditions, as determined by your staff and GNM Hough, may be incorporated into the next scheduled service call.
***Infinity Service Protection Plan customers receive priority service and discounted billable rates.
Repair and Replacement Service
GNM Hough will provide labor and materials to repair or replace failed or worn components, keeping your system in peak operating condition. Components that are suspected of being faulty may be repaired or replaced in advance to minimize system interruptions, and we'll always bring it to your attention if the equipment isn't covered before we do any work.
Test and Inspection Service
The test and inspection service includes both visual inspections of the security system hardware and functional testing of the components. Testing will be conducted according to the manufacturer's recommendations and as per NFPA guidelines and other relevant standards.
We provide a written report that notes the results as well as recommended corrective actions where appropriate, so you always know the state of your system and how to reduce security risks.

Remote Diagnostic Service
GNM Hough will provide remote software diagnostic support and/or troubleshooting in order to reduce system downtime and aid in system restoration.
Software Support
GNM Hough will provide annual software and/or license updates when newer versions become available from the manufacturer. Through this service, you will benefit from new features and enhancements that are associated with the system.
Firmware Support
GNM Hough will provide firmware updates, when newer versions become available from the manufacturer. Firmware upgrades help with functionality, fix bugs, and contain relevant vulnerability patches for cybersecurity. Through this service, you will benefit from the new features and enhancements that are associated with each camera's firmware.
Operator Coaching
GNM Hough will assist your staff in identifying, verifying, and resolving issues found executing daily tasks through our individual operator coaching. With this service, we'll review and reinforce learned skills, leading to greater operator knowledge and productivity, so you can fully utilize the system implemented in your facility.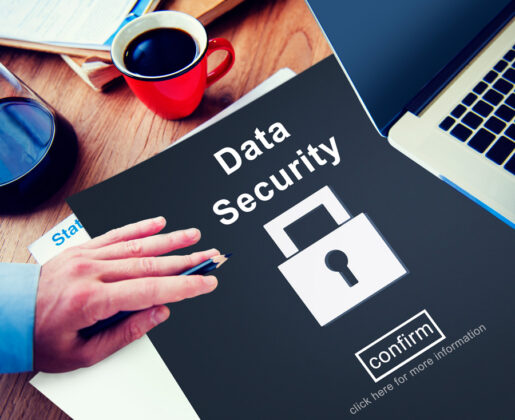 Database Backup Service
Through this service, we help protect the security system's vital databases of business information from unforeseen and costly catastrophic events (lightning strike, electrical power surge, hard drive or controller failure, flood, physical damage, etc.). GNM Hough will perform scheduled database back-ups of the security system database during our annual inspections and will provide safe storage of this critical business information. Should a catastrophic event occur, GNM Hough can respond onsite to reload the databases and system files from our stored backup copy, restoring system operation as soon as possible, saving hours of programming labor during the recovery process.
Burglar Alarm Monitoring Service/ Video Verification
GNM Hough will coordinate and administer burglar alarm monitoring of the system through a UL Listed monitoring station, where trained personnel are available 24 hours a day, 7 days a week. We can also provide video verification of the alarm signals if you have a compatible surveillance system. This service provides for immediate notification of an alarm situation, and a standard of procedures for a timely response for emergency personnel, if needed.
Remote Access Management Service
GNM Hough will host, maintain, and operate access control system's database, eliminating the need for onsite personnel to maintain and manage. This cost-saving service provides routine database maintenance (cardholder additions, deletions, and other daily functions) along with alarm system reporting.
Database change requests are sent to us via E-mail to our designated mailbox, and a confirmation e-mail response will be sent back from our Database Administrator when the requested changes are made.
Badge Maintenance Service
During the initial commissioning/setup of your account, GNM Hough will work with you to design a custom template for all your employee access badges. The customer is responsible to provide a useable logo for the design. Cards will be printed in accordance with this template and shipped to you from our office. Requests for badge service should be sent to our designated service mailbox that will be provided when service is initiated.
ExacqCloud Health Monitoring Service
GNM Hough will configure the ExacqVision recorder to transmit surveillance system health events to the ExacqCloud service (offered through Tyco Security Products), via Purchaser's existing internet connection, allowing to continuously monitor critical video recording components 24X7. When a system health problem is observed (via the ExacqCloud web interface, E-mail notification, or by text), an authorized person will be able to determine what action is necessary. This valuable service provides real- time information about the condition of your surveillance system, and it allows you the opportunity to immediately take the appropriate action necessary to reduce potential risk.
*some items may not be available on systems not made by Exacq*
Recorder Uptime– receive notification if the video server is powered down or removed from the network
Camera Uptime – receive notification if an analog or IP camera is disconnected or stops streaming video
Temperature Warning – receive notification if the video recorder or cameras are operating at an excessive temperature
Recording Requirements Not Met – notification if the video is not being recorded for the required duration
Recorder Hardware Monitoring – monitor the health of major individual components on all ExacqVision video recorders